This batik was created starting with a black piece of fabric and after drawing on lines of wax from the tjanting and brush painted areas to save the black. It went through discharge dyeing and many more dyebaths to achieve the soft earth tones.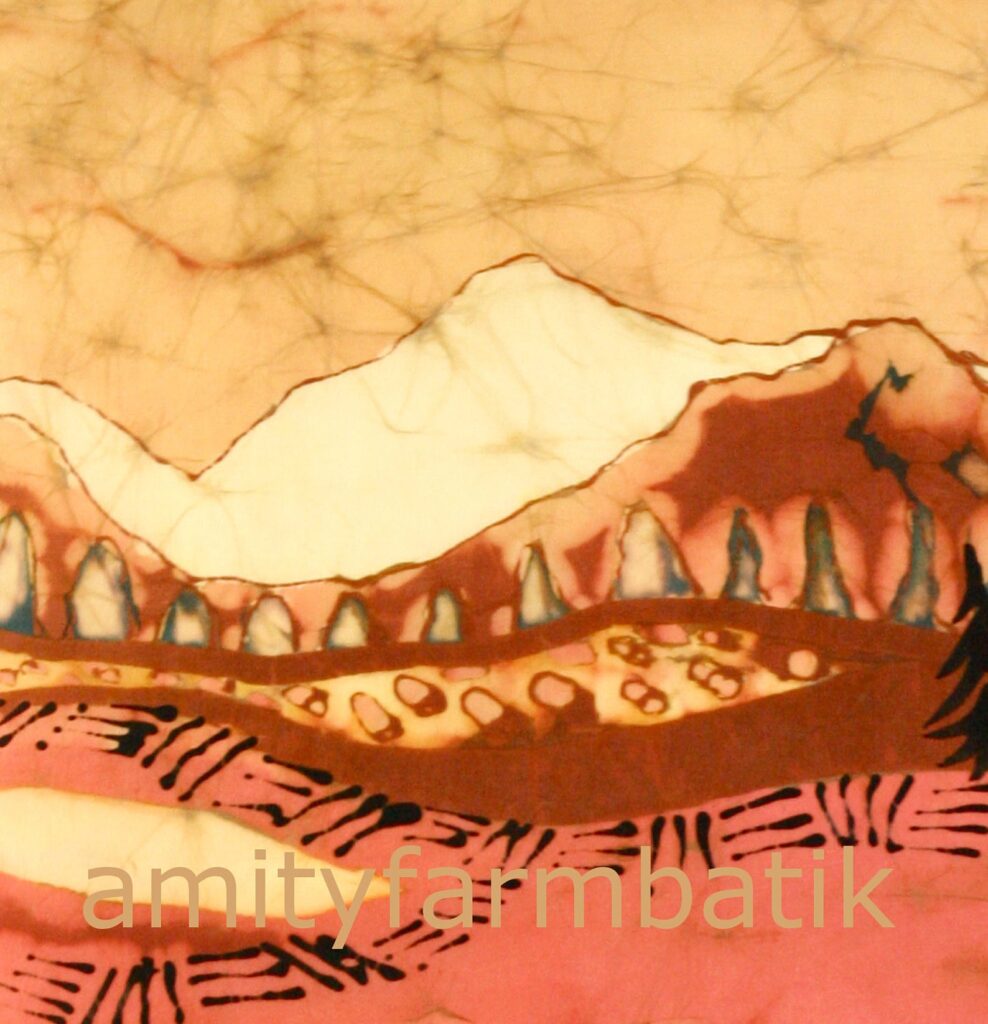 This batik shows an open landscape with patterns from the tjanting and two crows, friends in the wide open view.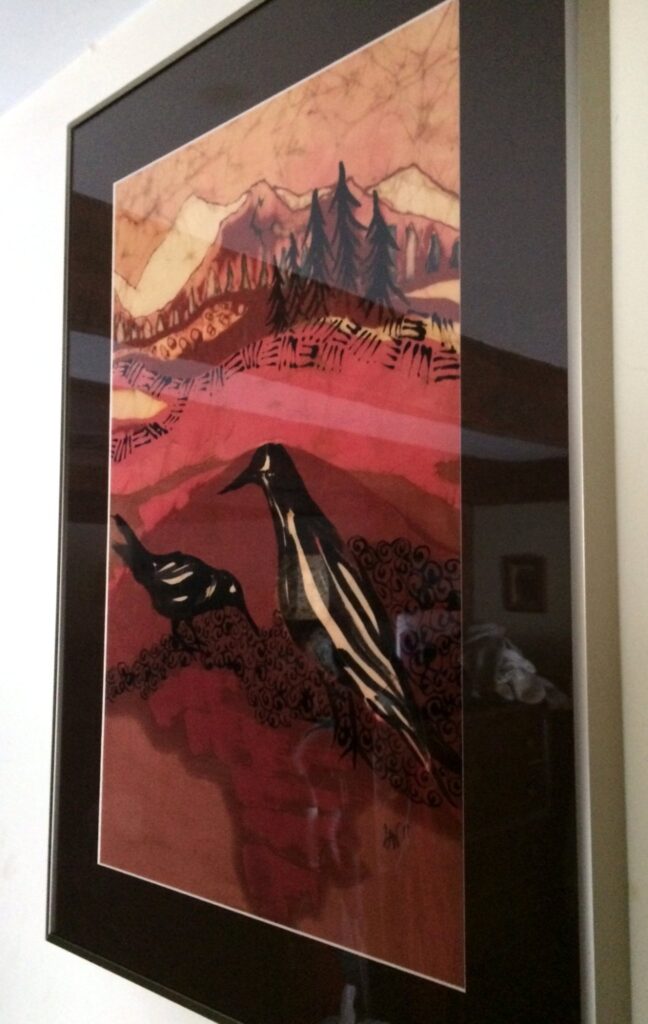 I have this piece in my show that is currently up at NorthCountryARTS' 2nd Floor Gallery located at 42 Ridge Street, running now through February 14. The original is for sale, and it is also available as a cutting board, mousepad and in small and large limited edition prints of "Crows Find Each Other" on Etsy. Click here to browse.