Farms, Horses, Nature & Myth Batik Art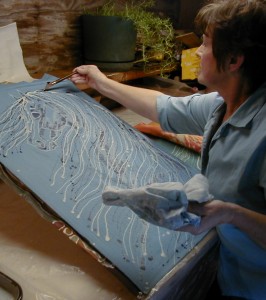 Batik, an ancient method of painting on fabric with wax and dyes, is my medium. Nature, the seasons, farms and animals – especially horses – are my favorite themes. The horse expresses so much flowing movement, dynamic tension, the striving of life. Once the wax is heated it never stops flowing as it is applied with brushes to the fabric and also with the ancient tjanting tool (a copper or brass bowl with a spout) that applies lines.
I enjoy the sensuous flow of the wax, which has a will of it's own, as it spreads into the cloth. The beeswax and paraffin has special line effects and crackling qualities. I am always excited by the magic of the wax and dyes when I iron the wax from from the fabric.
I hope when you look at my batik work you will feel happy and energized by this fiber art medium.
I have a number of gift items for sale on Etsy which feature my batik artwork: Scarves, cutting boards, trivets, mouse pads, puzzles, fabric swatches, pillows and cards as well as prints and original batik. I am seeking new venues to sell my gift items and show my batik. Contact me if you would like to display Amity Farm Batik at your location.
– Carol Law Conklin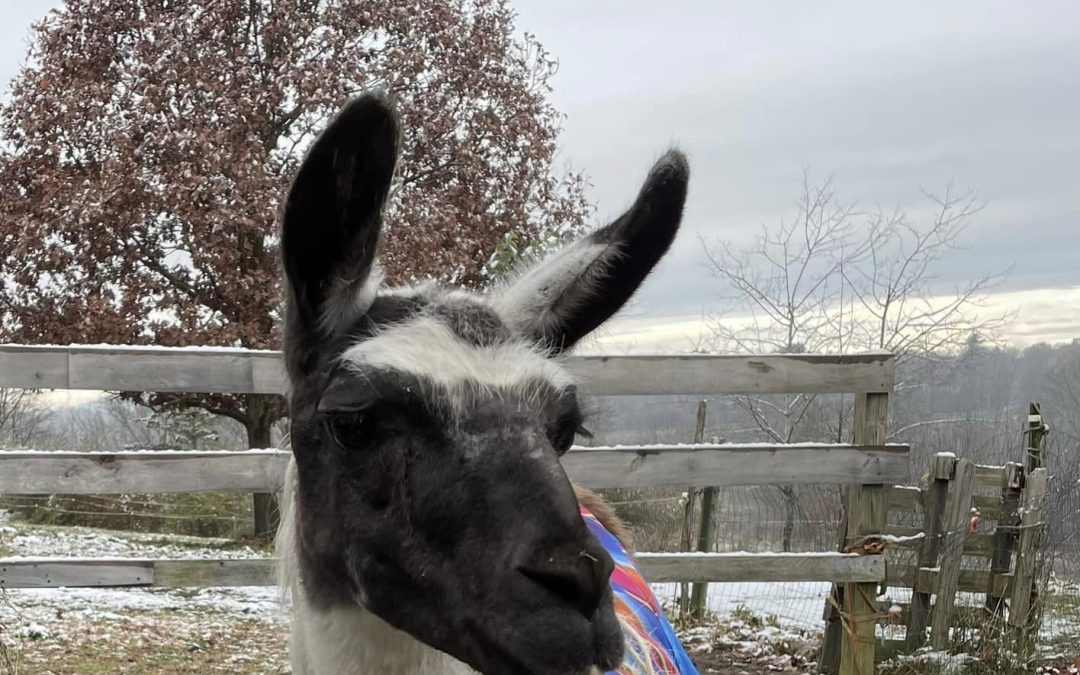 Be kind to humans day, I told Vanilla. As I started to put on his winter coat and neck wrap. It...
read more