I finished my batik, Morning Light on the Night Shadows, last August after Matthew Rogowicz from WMHT was here to do a video of me working on my batik art. This batik shows a playful frolicking horse galloping in the field and I like to think of the hills behind my house and the way the sun gradually casts its brightness over it. Such a contrast of the dark shadows and the brilliant light of the sun as it hits the grasses. I decided to try something new with this batik.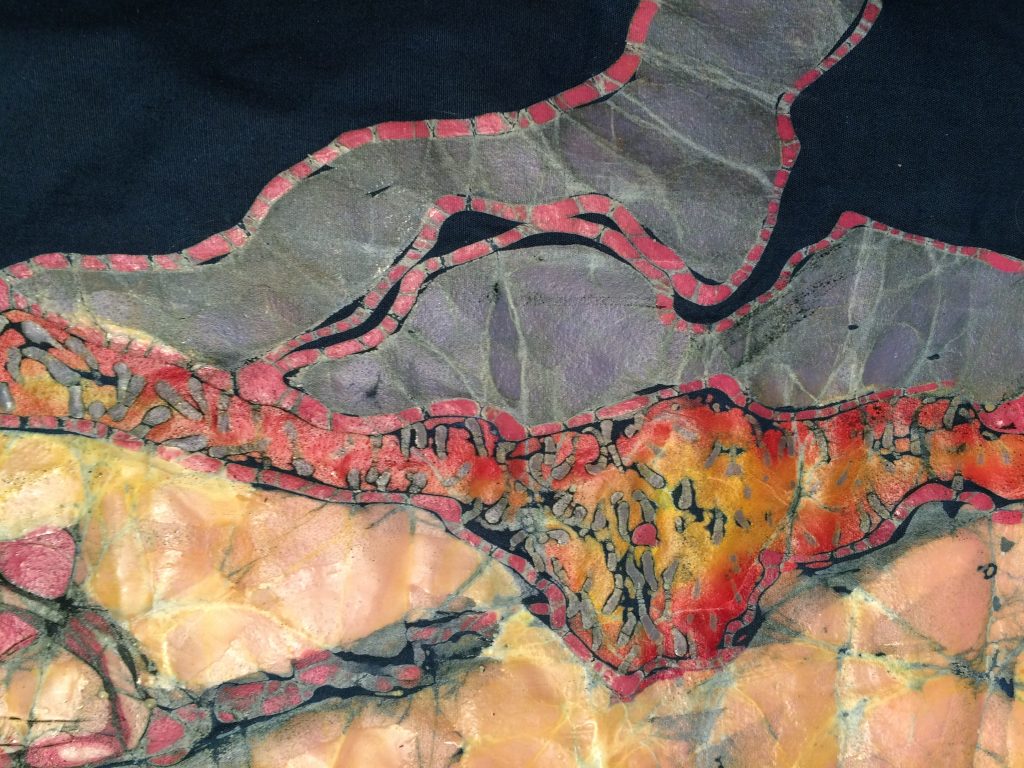 I love the texture and three-dimensional effects of the wax on the fabric. I did begin it with the immersion dyeing over my wax painting process, and it was built up through many stages of wax and dye, but rather than ironing it out, I started to polish dark dye into the batik itself where the wax crevices remained, doing a little bit of wax etching to enhance that. The batik did end up in a very dark blue final bath, and then after rinsing and rechecking how well the rubbing in of the dye went, I decided to leave the wax on it, that this in itself was something that made the batik so special.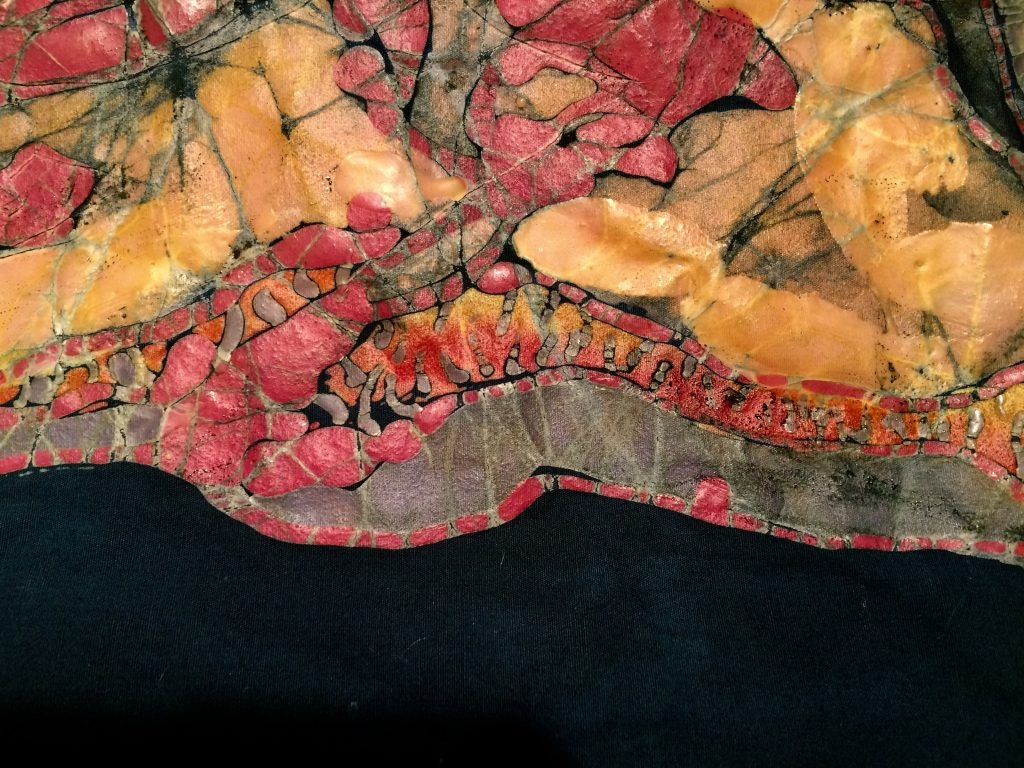 Time will tell how well this process will hold up, but I hope you enjoy looking at the wax as much as I do, with all the stages there. And if we don't like it after some years go by, the wax can always be ironed out.