I have had the luck of having many of my customers being very talented in making things with my batik art fabric. I am including some of the totes made by them. The design work of these women is excellent. Some have shops on Etsy, and others do it for themselves and as gifts for friends, but all of them I am grateful to for sending me the photographs of their beautiful work.
You will see the work of Lynn Boyd, who does excellent design for strong totes with many pockets and panels inside. She made me a garden batik tote that I love to bring to the shows with me.
There's Jacqueline Stack, who does have a shop on Etsy, and she has purchased many of my batik art fabrics from me and has a good sized selection of the totes for sale in her shop.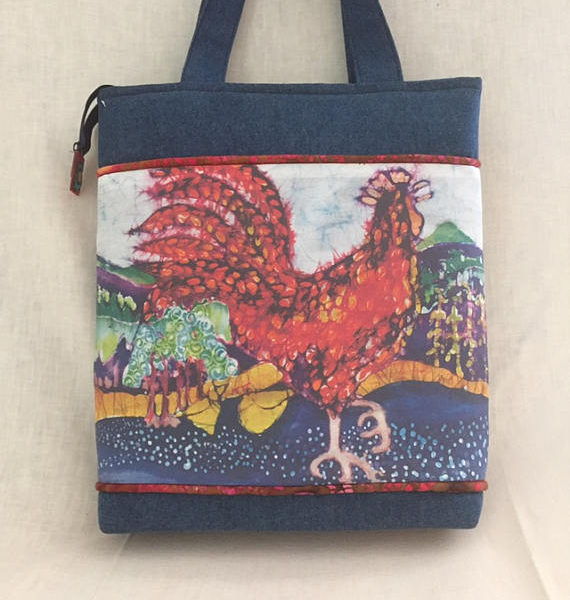 Anita Johnson from DragonRyderDesigns did a lovely Horse With Wind Blown Mane tote, and she has it available in her shop.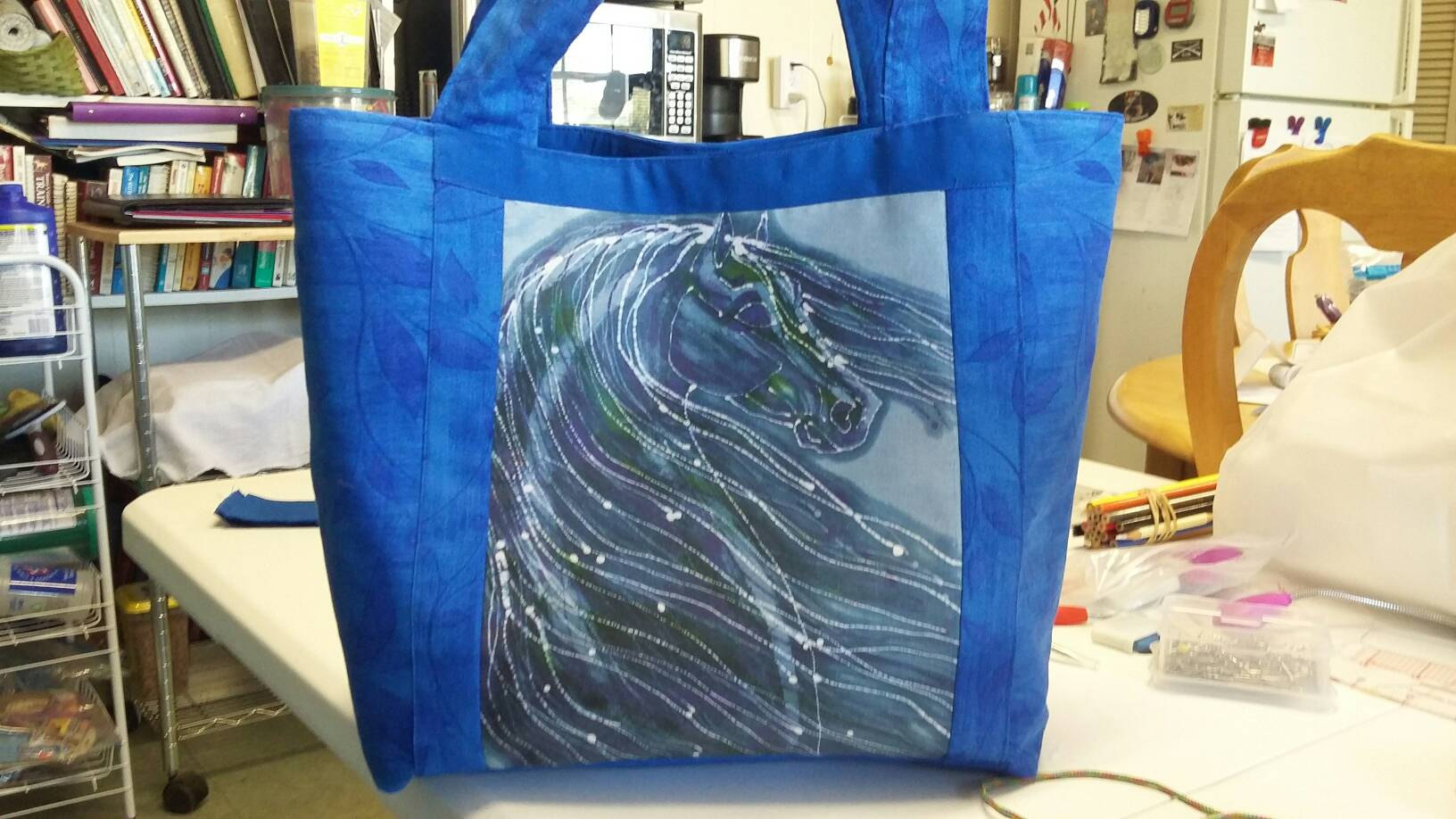 Lastly, a new customer, Lisa McCann, has bought some garden fabric from me and designed some really elegant looking totes with my garden art fabric and has purchased more fabric and is designing new totes for a show she will be attending soon.
Take a look at all of these and see what you can do with my art fabrics, and visit my Etsy shop for a big selection of different sizes of fabric that you could use in a quilt, a hanging, a purse, a dress, and more, as much as your imagination could create!