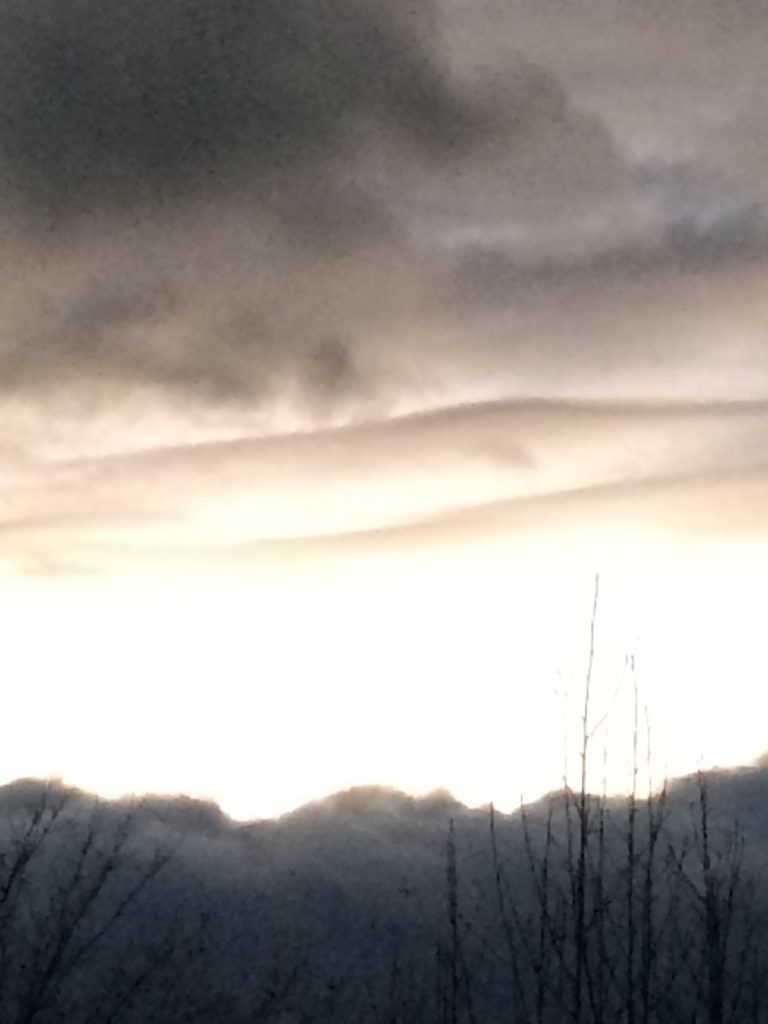 Time to restore
As winter approaches, the days get shorter and grey. I find myself often staring into a sunset and being swept up in a wave of melancholy.
The angle of the sun seems to shines into my eyes and pierce my brain, I can almost taste it. I go about my chores but not with my usual zest and take few walks as hunting season is on. Being indoors has never been that good for me. The autumn would signal the end of grazing season on our farm and I would go into a winter season withdrawal.
I spend a lot of time filling orders for my batik art and gifts and am very grateful to all who appreciate it. It is a busy time visiting my shops and galleries and getting to many of the receptions.
Too busy in many ways, toward the end I find myself quite tired as so many others do.
As an artist I am lucky to appreciate the beauty that winter has to offer and the excitement of the snowstorms. After Christmas, the hustle will ease and I will then find myself in a quiet darkness that somehow nurtures my creativity. I can be in my studio alone on a winter night and ideas for new batik will fill me. Sketches will flow out through my hand with pencil onto paper or lines of wax will flow through the ancient tjanting tool onto cloth. It is a secret and valued time. The wind and cold can be heard outside the studio window while inside the warm wax comes to life. I am not tempted to go back outside as I would be in the summer. The time seems to restore and prepare for the season ahead.
By the middle of January, the days will be longer, the sunlight significantly stronger, and when the sun shines and reflects off the white snow I find myself filled with optimism and new strength.
A new year is emerging into spring as the Phoenix will rise again…