I have been collecting photos of what others have created with my batik fabric art and have been thinking over the year that it would be nice to share what can be done with it with the rest of the world. There are many folks who have sent me pictures of what they have created and I don't have all of them here, but I'm grateful to them for sending me the work.
Of special note is the work of Jeanne Nivard of Jeanne's Bags who does quilted purses and has done some of the finest quilted work incorporating my batik art into something that's very useful. She has done several purses using my artwork and some of them are represented here. I'm really grateful to her for using them in her well-crafted purses.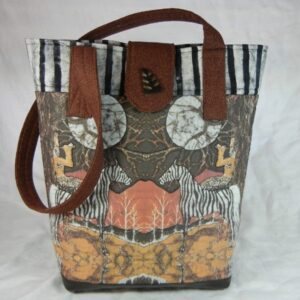 Dara James Designs has begun to get some of my fabrics and is incorporating them into leather purses especially designed for horse lovers. I have enclosed a photo of her purse with my batik "Appaloosa in Sun Rays". She will be doing lots more of these purses using my horse artwork.
Dan Bridge did a beautiful quilted hanging out of one of my garden batik fabrics called "Filled With Sunlight." You can see it here. The interpretation he did was very involved and segments the energy from my view of gardens, roots and growth with his own. Very abstract and very strong. Cosmic energy.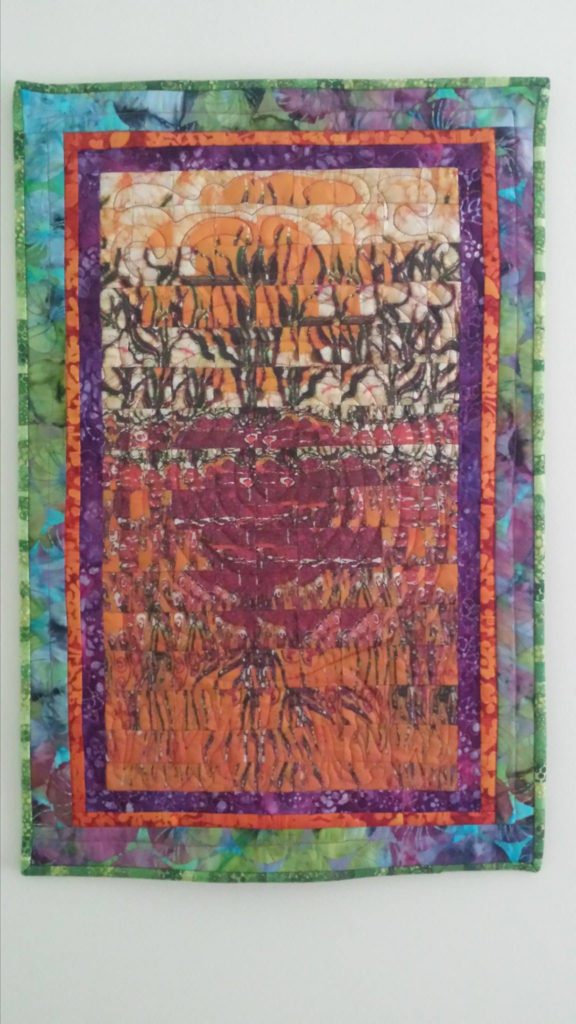 Also of note is the beautiful quilt created by Nancy Patterson. She designed and pieced the quilt and Chantay Rhone quilted it. It has won several awards.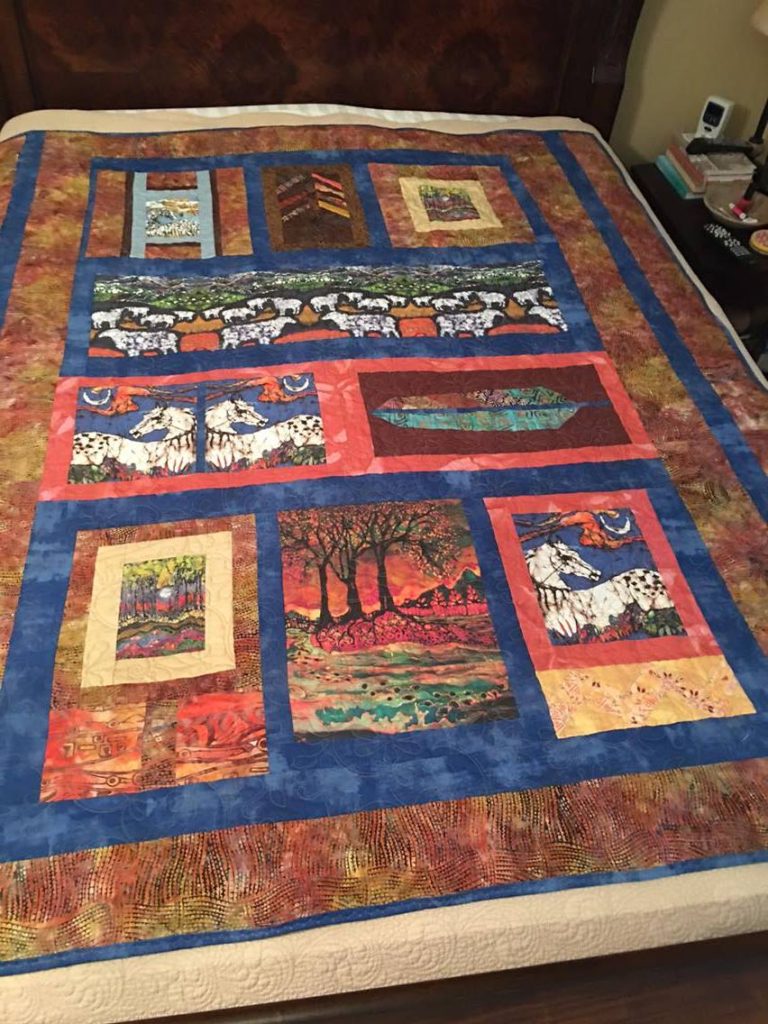 Another exquisite quilt was created by Christa van der Woerd who chose my Lord of the Rings fabric to make this very intriguing quilt from fabric printed from original batik that I created long ago inspired by the book Lord of the Rings well before the movie was created.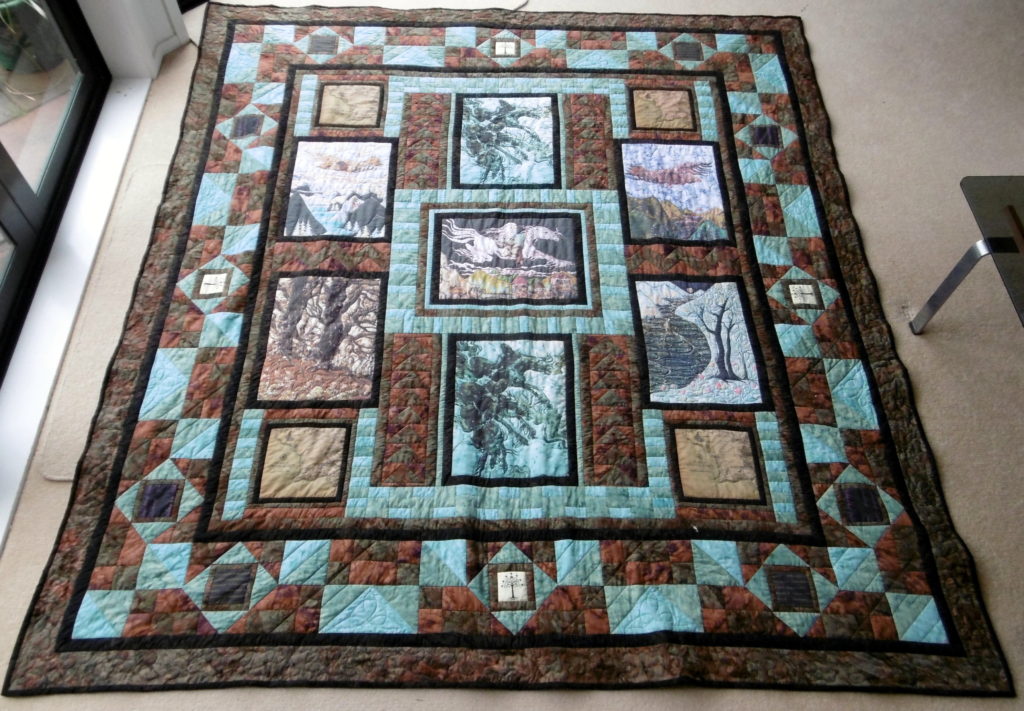 Pat Davis of My Buddy Bling on Etsy is another horse lover who has bought many of my fabrics and made useful items out of them: Aprons of different kinds; she can make purses and she makes a lot of really delightful things for horses to wear! Horse jewelry, horse halloween outfits and more. She has a really fun shop and she gave the Autumn Sundance apron to Julie Goodnight, who is a horse trainer and clinician.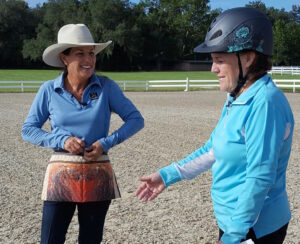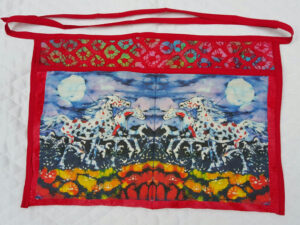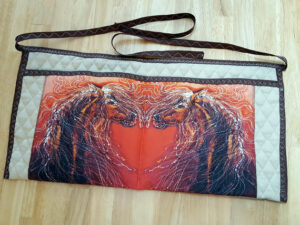 Last but not least is a photo sent to me by Sue Ann Crabbs who has purchased three of the large giclee prints on canvas from my original batik "Moonlight Over Spring." She has made a triptych of these and placed them over her couch and I'm proud to say she thought enough of the image to also get pillows from the "Moonlight Over Spring" batik. The pillows show the above ground with the moon view and the below ground with the layers of earth patterns.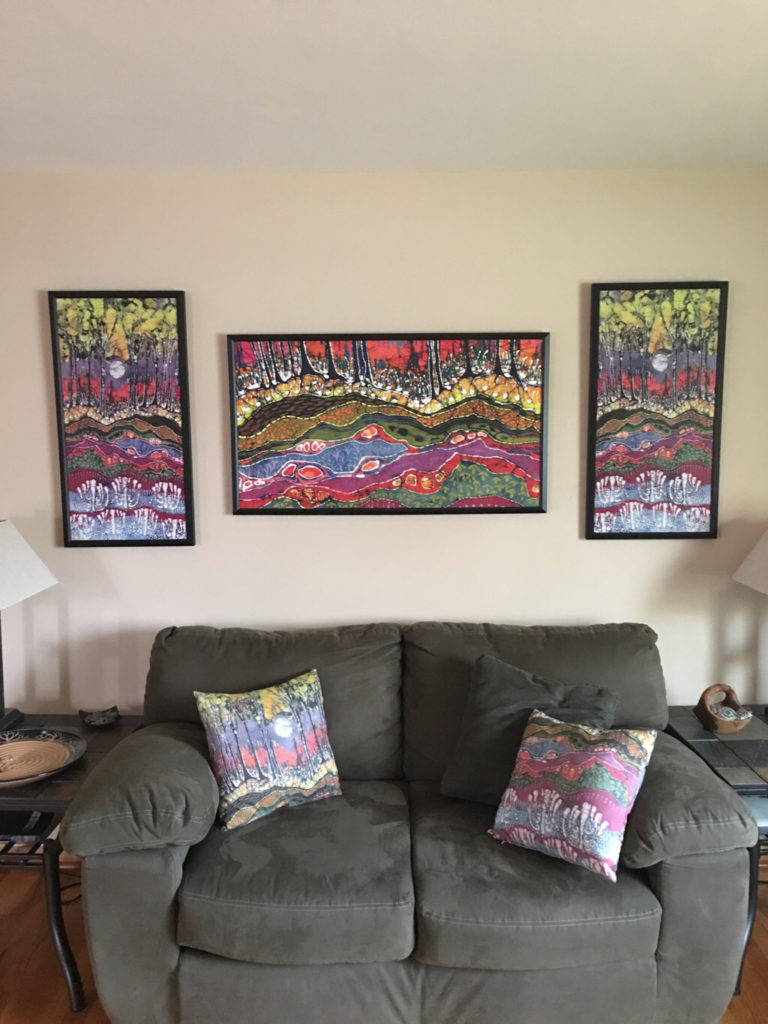 If you would like to get some of my batik art fabric, please visit my Etsy shop. I have several fabric sections with many sizes of fabrics to choose from, and my shop is loaded with lots of other batik art gifts as well!