Breath – A New Calf Comes to the World
With one big push the calf finally gushed into the world and lay still behind her mom. Being nervous I pushed forward to be sure the nostrils were clear to breath, but before I reached the small jersey heifer (female calf) she shook her head and took the first breaths of life. Birth is a miracle and the value of life starts with breath. We then take breath for granted as our life moves on.
Jaka had a friend visiting and she and her friend had watched the birthing process with concern. "People don't have this much trouble do they Coasters?" Jaka asked. (Coasters, my pet name). The sturdy jersey cow had taken a half hour to have her baby but Jaka was concerned. We always tried to be nearby to be sure the calf was presented properly for birth and if all was in alignment the best thing was to let the mother have her space to have her calf undisturbed.
Jaka and her friend as well as myself were delighted. A calf was something we looked forward to and we valued these little girls tremendously. I loved studying the jersey cow genetics and spent lots of time planning the breedings. This cow was an old favorite and the sire was selected to match up the productive traits as well as the type of confirmation for longevity and strength.
The Mom set to work licking and talking to her baby encouraging her to come to life and it wasn't long before she stood shimmering in the sunlight of the day. We let them be alone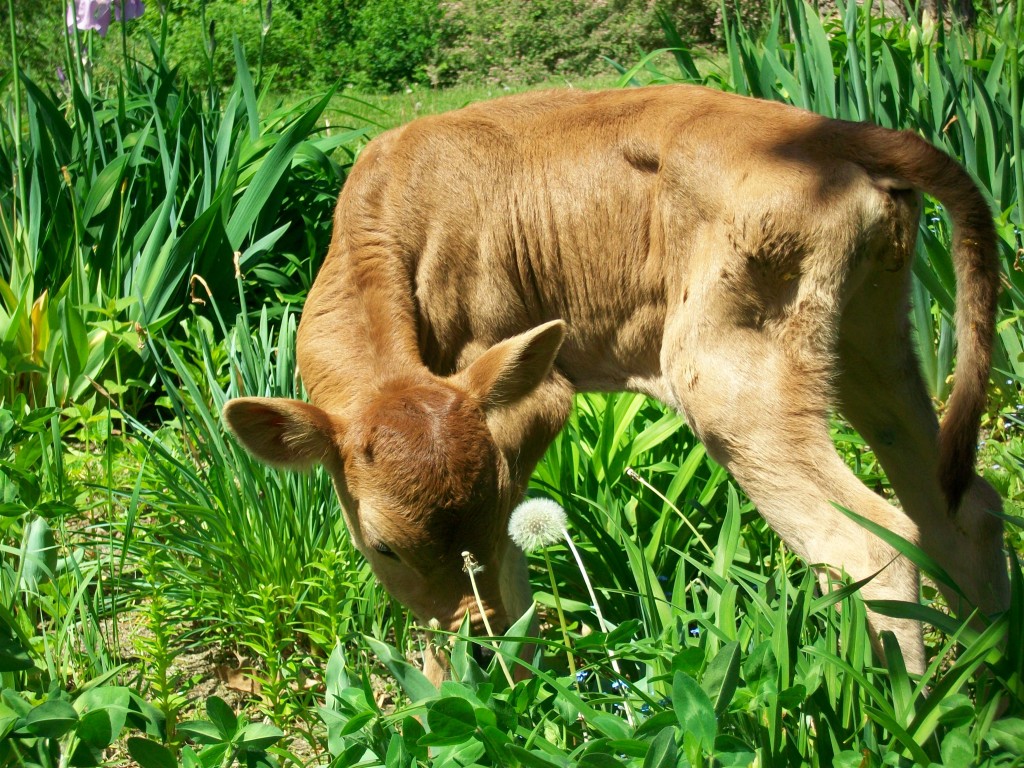 to start off life together and the calf was soon up on her feet ready to begin suckling her dam (Mom)