About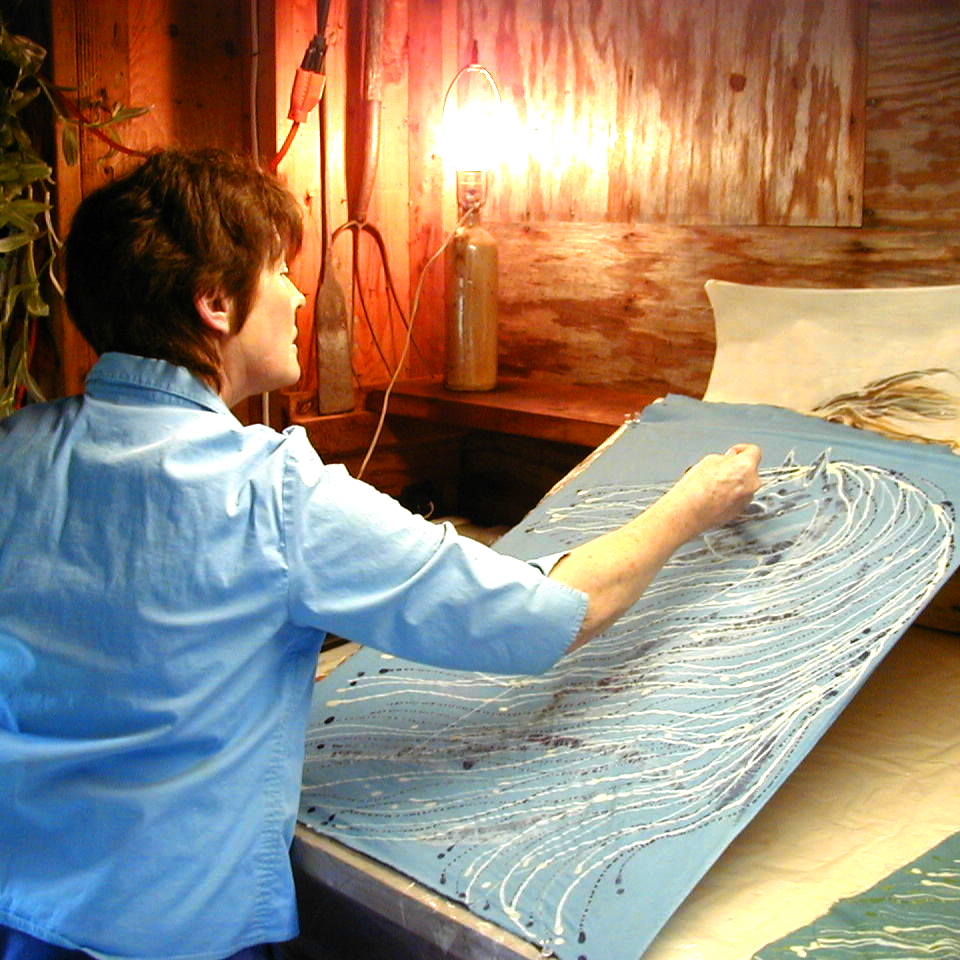 Carol grew up in New England and spent her youth in country areas of Maine, New Hampshire and Massachusetts. Horses and art were her main love and when she was not riding and caring for her horses she was drawing and painting. She graduated from Massachusetts College of Art in Boston, Massachusetts and studied printmaking at the Museum School of Fine Arts. She also spent one summer studying printmaking at the Europa School, Viale Adriatico, Rome, Italy.
It was later, in the Berkshire Hills of Western Massachusetts, that she found her medium, Batik: an ancient method of painting on fabric with wax and dyes. Fascinated by this ancient art form, Carol produced lots of art work. Nature, the seasons, cycles, mythological and primordial themes were and still are Carol's inspiration. Her work was shown in many New England Galleries and a one person show was exhibited at the Ghent Gallery in Norfolk Virginia. Her Batik were sold across this country and abroad.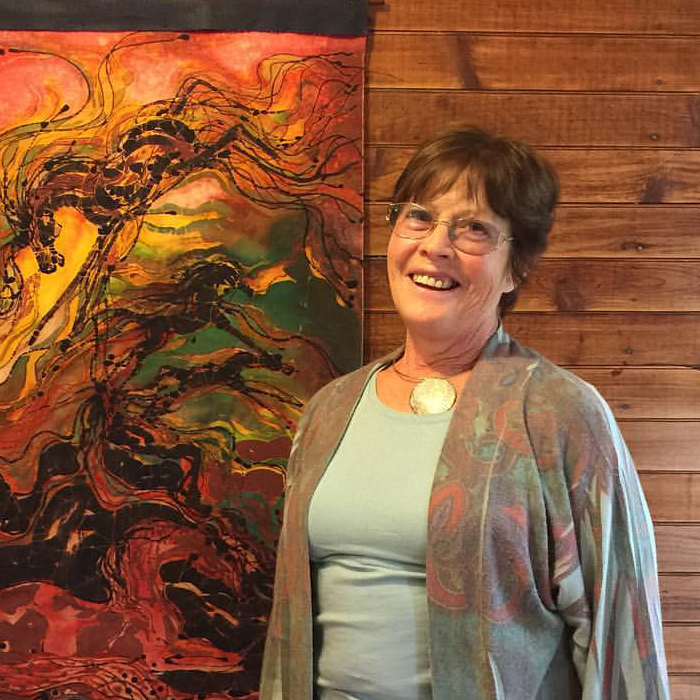 It was in the Berkshire Hills that Carol met her husband, Richard Conklin, a young dairy farmer and they purchased a farm in upper eastern New York at the foothills of the Adirondack Mountains. It was named Amity Farm (which means friendship) and was named after a Morgan horse that Carol owned. There in Hartford, they had a happy herd of jersey dairy cows that were grazed rotationally for the warm months of the year. After twenty-eight years Richard's knees suffered and the farm was sold. Carol returned to her artwork.
Recently, her batik Horse Through Web of Fire received an award at the North Country Arts Center juried exhibit at Friends Gallery in Crandall Public Library in Glens Falls. Her batik Horse Rises from the Earth and Merges with the Wind received an a special award at the Thacher Park Nature Center exhibit. Her batik are featured in several blogs and publications, including Seasoned and Catapult, online art magazines.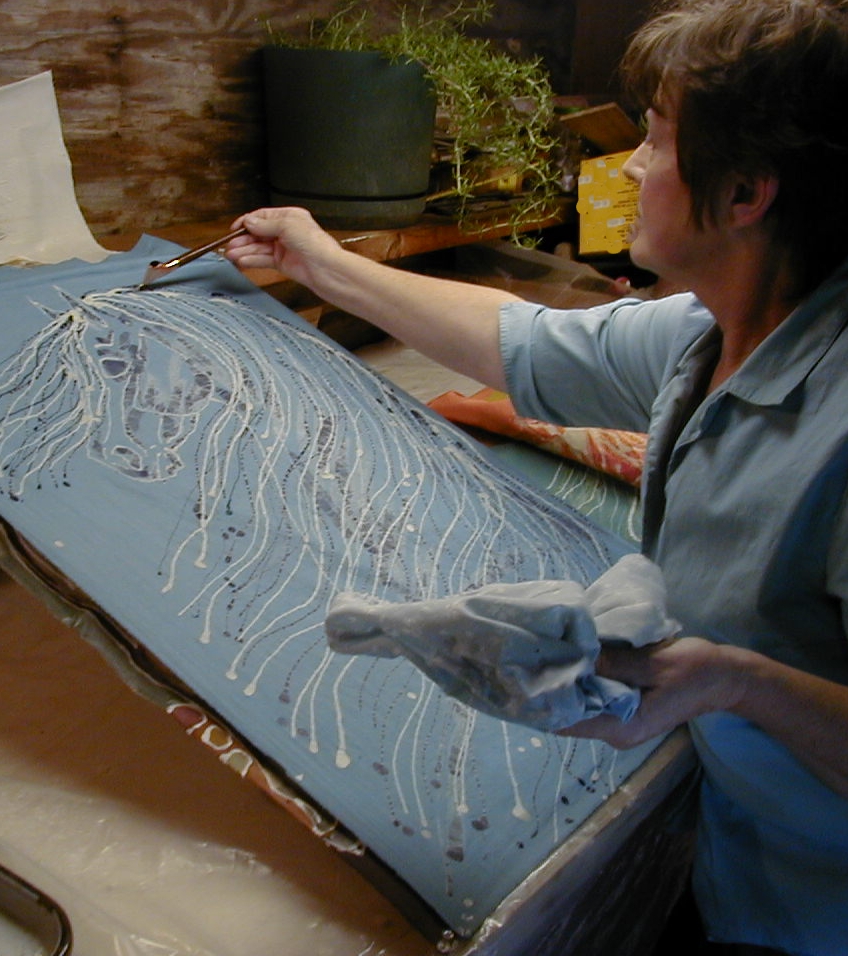 The many years on the farm provided many beautiful images for her batik work and provided a new category of artwork: Farmscapes.
Click here to read about Batik.
Press
Post Star – Batik Artist Uses Her Work to Tell Stories
Vermont Guide – Batik Art on View in Cambridge
Full Moon Fiber Art – A number of articles about my batik!
Saratoga Living – By Their Hands Alone
Art in the Adirondacks – Out of the Wax